Will Moses, TRS, CSS, SSH
Risk Manager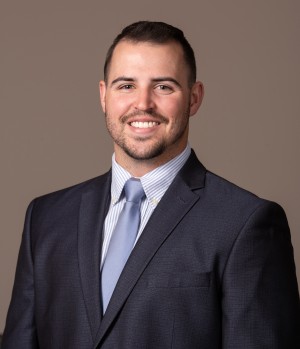 Will joined the Fund in April 2019 and is responsible for providing loss control and risk management services to our Fund Members in North and Central Alabama. He holds the Transportation Risk Specialist (TRS) designation through the Motor Carrier Insurance Education Foundation (MCIEF). He also recently earned the Specialist in Safety & Health (SSH) OSHA certification through the University of Alabama College of Continuing Studies.
Prior to joining the Fund, Will was a member of the ATA Comp Fund's dedicated claims team with York Risk Services Group, where he investigated and handled lost-time claims for our Members.
Will grew up on a poultry and cattle farm in rural Crenshaw County, Alabama. He played baseball at Auburn Montgomery before transferring to Troy University and earning his Bachelor's in Financial Economics in December 2016. He currently lives in Gardendale, Alabama, with his wife, Madeline, and their two dogs, Oliver and Murphy.
Contact Will
We collect your name, email address and personal information in order to direct you to the correct person in our office, and it is necessary in order to appropriately respond to your request. We will not use your information for any other purpose.