2020 Dividends are Here!
8.15.2019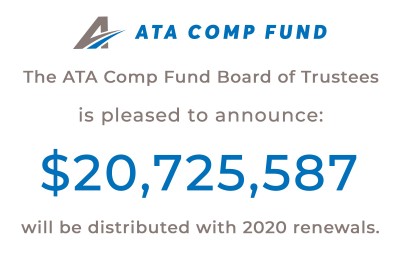 On behalf of the Board of Trustees and ATA Comp Fund staff, we would like to thank our Fund Members for achieving another record-breaking milestone. This is due in large part to the implementation of our risk management model, safety services and effective claims management.

Since 1993, the ATA Comp Fund has returned a historical dividend average of 22.25% to our participating member companies. We look forward to continuing our successful partnership in 2020.