2022 Dividends Are Here!
10.1.2021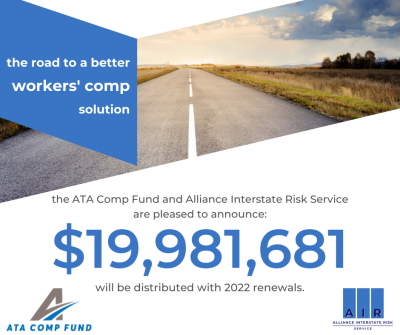 Since 1993, the ATA Comp Fund - and now Alliance Interstate Risk Service - has returned a historical dividend average of 24% to our member companies. We have reached a milestone of over $200 million in returned dividends as we approach the close of 2021.
We look forward to continuing our current partnerships in 2022 as well as making new ones in 2022. Join us and we can work together to make your company one of the strongest and most successful in the industry.