80th Annual Convention Recap
5.15.2018
The 80th Annual Alabama Trucking Association Meeting & Convention was held in Sandestin on April 26th – 28th, 2018. We would like to extend a THANK YOU to all ATA Comp Fund members and agency partners who were able to participate. We hope you enjoyed the weekend and made it safely back home.
The ATA Comp Fund kicked off their meetings when it held its Board Meeting on Wednesday, April 25th.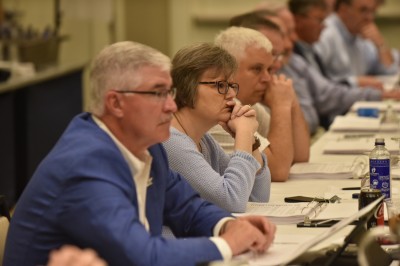 On Friday evening, the Fund hosted the Welcome Reception for all attendees, with entertainment provided by Emerald Gold Band.
On Saturday, April 28th, the Fund's Annual Meeting was conducted and our leadership took the opportunity to inform attendees more about who we are, what we do, and why we do it better than anyone else. Items on the agenda included approval of the 2017 Annual Meeting Minutes as well as the election of 4 Board of Trustee members. An Operations Report was given by Don Boatright, COO, who detailed the exciting changes and growth the Fund has been experiencing. Steve Williams, CPA, of Carr, Riggs, Ingram, presented the Fund's 2017 audited financial statement, which may be downloaded here. A closing presentation on "How We Define Success" was given by Kimble Coaker, our CEO/Administrator.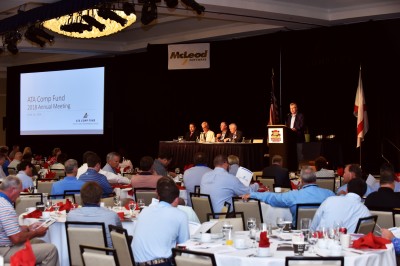 We would like to express our sincere appreciation to all of our Fund Members for making 2017 our most successful year yet. To date, we have accrued and distributed more than $120 million in retrospective dividend credits.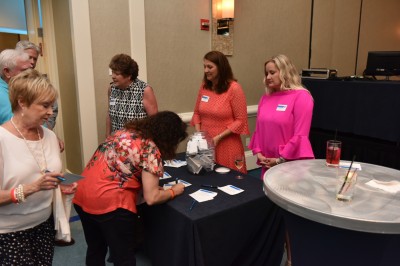 It has been and continues to be our mission to provide affordable, customized programs, combined with a focus on safety, to help our membership operate at the safest, most profitable level in the industry. The safety of the people that we cover, and the welfare of their families, is greater today than at any time in the history of our program. We consider that to be our greatest success.
More changes and growth are coming and we are excited about the future for the Fund.