ATA Comp Fund Welcomes Dustin King as Underwriting & Auditing Manager
6.7.2021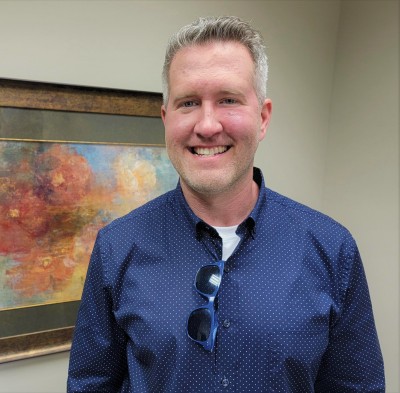 The ATA Comp Fund is pleased to announce the hiring of Dustin King as Underwriting & Auditing Manager effective June 7, 2021.
Dustin will be responsible for underwriting growth and profitability goals, as well as managing department's operations, including risk assessment, financial analysis, quality control, strategic planning, and compliance. He will also be responsible for the training and professional development of underwriting and audit staff and will serve as a technical resource on complex underwriting projects. ATA Comp Fund Chief Operating Officer, Todd Hager, comments, "Dustin's extensive background in the insurance industry, specifically in the management of underwriting and audit personnel, will be an important asset to our team. His addition to our staff will play a major role in the expansion of our program and operations."

Prior to joining the Fund, Dustin was the Underwriting Manager for New Mexico Mutual, where he was responsible for the growth and profitability of a large team of underwriters, associates, and interns. He has over 15 years of insurance experience, the majority of which spent in workers' compensation. Dustin holds a bachelor's degree in International Studies from the University of Southern Mississippi, a master's degree in Executive Leadership from Liberty University, and a master's degree in Business Administration from Columbia Southern University. He also holds his Property and Casualty Insurance license and has his Certified Insurance Service Representative (CISR) designation from the National Alliance.

Before beginning his insurance career, Dustin served his country as the Detachment Commander of a Brigade Support Battalion in the U.S. Army National Guard and was a graduate of the U.S. Army Airborne School in Ft. Benning, GA, 2003.