Watch for the [Safety] Blitz!
8.13.2021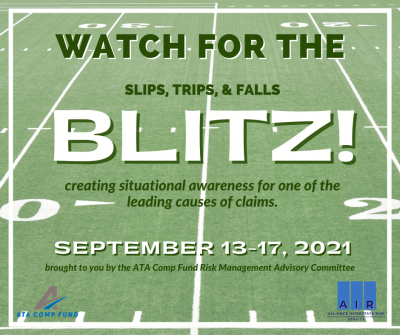 The ATA Comp Fund and Alliance Interstate Risk Service are excited to announce their inaugural Safety Blitz campaign, to be held September 13-17, 2021! The purpose of this Blitz is to create situational awareness for one of the most challenging safety issues and leading causes of workers' comp claims: Slips, Trips & Falls.

Be on the lookout for more information in the coming weeks regarding this week of training, information, surprise visits and special guests! Contact your Risk Manager to learn more and how you can participate.